Position Spotlight: Certified Nursing Assistant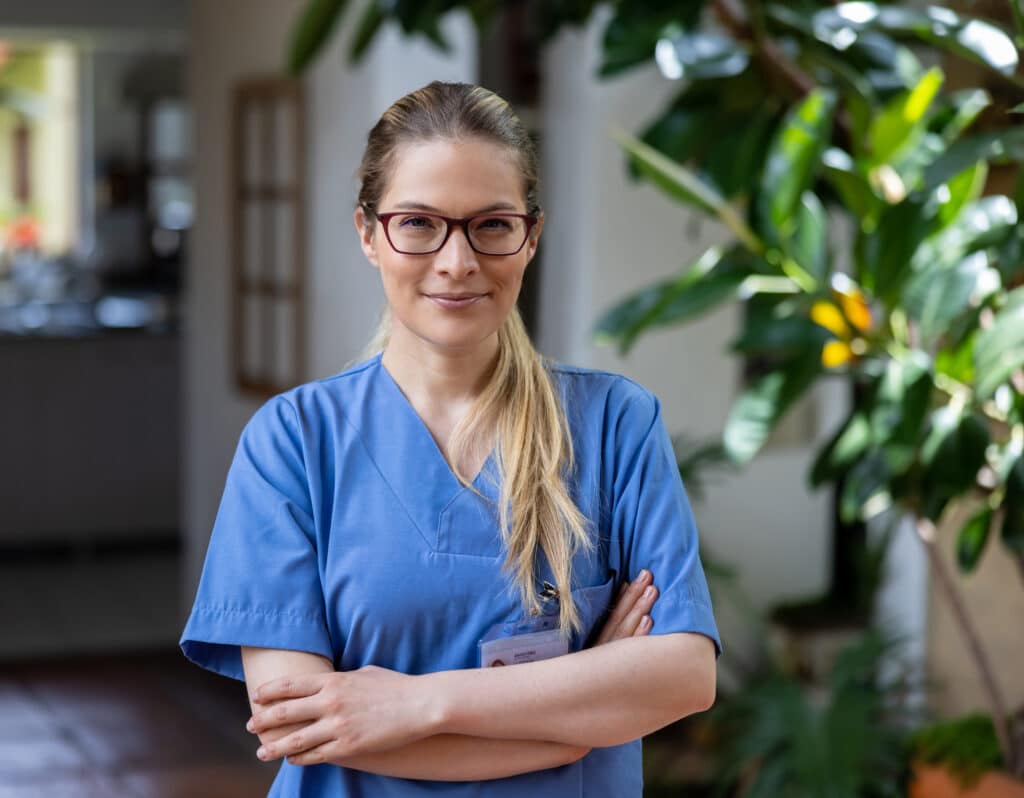 If you want a job that truly makes a difference, consider becoming a certified nursing assistant. In this role, you'll have the opportunity to provide hands-on care to patients in medical settings.
Working under the direction of a Registered Nurse or a Licensed Practical Nurse, you'll perform tasks that make patients more comfortable during their stay. As a vital part of the medical team, you'll also be responsible for monitoring patients and helping to ensure they receive the best possible care.
How to Become a CNA
Unlike most jobs in the medical field, you don't need a college degree to become a CNA. After earning your high school diploma — or GED — you'll need to complete state-approved training. There are a variety of options for this, including online courses or community college. Next, you'll complete an in-person clinical requirement, where you'll train under a medical professional.
When you're done with that, all you'll need to do is pass the certification exam and get listed on the CNA registry in your state. This whole process can take less than a year, allowing you to start your new career quickly.
CNA Duties
No two CNA jobs are the same, but here's a look at standard responsibilities associated with this line of work.
Assisting patients with daily living activities, including personal hygiene needs
Checking vital signs
Maintaining patients' restorative levels, as indicated on their care plan
Coordinating healthcare needs
Documenting patient activities
Carefully following professional protocols, policies, and procedures put in place by the facility and federal, state, and local laws
Safely transferring patients
Maintaining a clean and safe patient environment
CNA Qualifications
To be considered for a CNA position, you'll generally need to meet the following standards.
Certification in good standing in your state
High school diploma or GED
Current physical and TB skin test
MMR or MMR titers
Current BLS (American Heart Association)
Minimum one year of nursing experience
Willing to submit to a drug test and criminal background check
Strong multitasking abilities
Excellent team player
Interested in working as a certified nursing assistant? Malone Healthcare is currently searching for talented individuals to serve in this role. Contact us today to learn more!